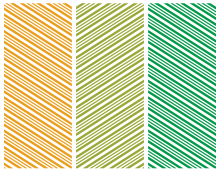 Farm Stats:
900 acres total
420 acres intensive potato production
2200 fat lambs to market annually
As one of Australia's largest growers of crisp potatoes for Snackbrands Australia, David Hotchkin's supply contract is his family's lifeblood.
"We rely on our potatoes cooking to a very high standard. We have to get good crisp colour and low water content, which is absolutely paramount to us maintaining our supply contract."
Working with Gippsland Bulk Spreaders in-house agronomist Graeme McIntyre, David knows he has solid fertiliser footing whenever he hits seasonal crossroads.
"We have to be very careful about what we put on, so we've worked with Gippy Bulk over time to design a fertiliser blend which achieves that and we've never developed any cooking issues."
"There's a hell of a lot of experience there in Graeme. He knows exactly what we expect, so he always fine tunes our blends very carefully."
"I see a lot of kneejerk agronomists around that I'm not really interested in, he's got enough experience to know exactly when and when not to take action."
David's ongoing relationship with Gippsland Bulk Spreaders started more than 25 years ago when the business was still being run by the business' founding fathers.
"They are extremely reliable and they never let you down. I've stayed with them because of their service and quality."
"I could ring them up tonight and ask 'could you lime a paddock for me' and they would be on it within 24 hours. That's hard to beat."