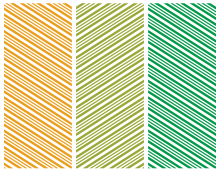 Farm Stats:
1200 acres 'beef' country
1500 fattened steers to market annually
Stocking rate: 2/2.5 per hectare
He may be in the beef game now but Gary Owen settles for nothing less than dairy-grade pastures to fatten steers for branded pasture fed markets.
"My steers have to be in really good condition when I sell them, so I need to run my pastures like I'm still running a dairy."
Through biannual fertiliser blends, urea applications and lime for cropping, Gippsland Bulk Spreaders has been meeting Gary's spreading demands for the last 20 years.
So much so, that Gippsland Bulk Spreaders fleet of drivers know his farm almost as well as he does.
"It's not the flattest of farms up here in the hills. But these drivers can handle this terrain really well, they've developed great knowledge of my land over the years.
"Most of the time we just tell them what paddocks we want it on, and that's it. Sometimes I don't even hear them arriving or leaving the property."
While he knows most farmers are driven by price – a fluctuating factor between suppliers every year – Gary has never budged from Gippsland Bulk Spreaders.
"It's their service that has kept me with them, it's as simple as that. Their communication is always solid and their word is reliable, and that's priceless to me."